Whether the person exercises at home or the gym, loves to go for morning runs, or tries their best to follow a healthy lifestyle, these tech gifts will be appreciated ones.
Apple Watch Series 9 Smartwatch
If they already have the Apple Watch Series 8, there's no need to upgrade just yet. But if they have an older model Apple Watch or haven't yet gotten one to pair with their iPhone, the gift of the Apple Watch Series 9 will put you at the top of the list of gift givers. While it only boasts an 18-hour battery life (it needs to be charged daily), it can track their workouts, daily calorie burn, sleep, and more, motivating them to close their Move, Exercise, and Stand rings each day. They can also access tops of apps, pay for items using Apple Wallet, receive notifications, control compatible smart home devices, listen to music, and more. The bright, edge-to-edge always-on display is a delight to look at, and can go ultra-bright, ideal for those who run midday or do other outdoor activities. It starts at $549 and comes with an Apple Fitness+ trial so they can try out some great workouts (I love Kickboxing and the Time to Walk audio sessions). Colours include Starlight, Midnight, silver, (PRODUCT)RED, and a new pink aluminum case, as well as stainless steel in gold, silver, and graphite cases.
Withings ScanWatch 2 Smartwatch
For something a bit different in the smartwatch department, there's the Withings ScanWatch 2, which can track all the usual stats like ECG, oxygen saturation, sleep quality, physical activity, and a range of cardiovascular measurements. It can also measure variation of the baseline body temperature, female cycle tracking, heart rate variability, and the automatic recognition of 40+ activities. ScanWatch 2 is designed to enable health tracking to take place day and night and over sustained periods of time. It offers an impressive 30-day battery life and features a stylish and lightweight analog design. Running HealthSense, Withings' proprietary operating system, the sensors include DualTemp temperature sensors that provide more accuracy to track body temperature. A MultiWave PPG sensor adds new capabilities and accuracy thanks to the use of four wavelengths and 16 PPG channels, and a High Dynamic Range Accelerometer adds additional directional sensors, allowing more precise identification and automatic tracking of activities and workouts as well as more sports to be automatically detected. As well as measuring a greater array of medical stats, updates to the HealthSense OS mean ScanWatch 2 is more efficient, says Withings. HealthSense sees an update to PowerSense Pro, part of the OS that identifies the best time to launch a health measurement and send heart health notifications that maximize battery life and ensure recording accuracy. It comes in smaller sizes, too, as small as 38mm, and is US$350.
Samsung Galaxy Watch6 Smartwatch
If the person has a Samsung Galaxy smartphone, you'll want to get the Samsung Galaxy Watch6, the newest, most premium model in the line with a heavy focus on detailed sleep tracking. It's the perfect companion to a Galaxy phone that can track all the typical stats. The improved sleep tracking is great for someone who is concerned they aren't getting enough sleep, or not getting enough good quality sleep. There's also additional body composition data, including measurements like skeletal muscle, basal metabolic rate, and body water and body fat percentage to provide a complete snapshot of your body and fitness. Also great for those looking to achieve a specific fitness goal, it has a Personalized Heart Rate Zone feature that analyzes individual physical capabilities and defines five optimal running intensity levels to help you set goals based on your ability – from burning fat to a high intensity workout. In addition to over 100 existing workout trackers, the newly added Track Run records runs on a track, while Custom Workout allows you to build and track a personalized workout routine. The Galaxy Watch6 Series also supports Fall Detection, which can gauge a fall if you are exercising, standing still, or even sleeping if you happen to fall out of bed. Once a fall is detected, your watch will automatically alert an emergency service number or pre-selected contact. Get it for from $410.
Withings Body Smart Scale
I fell in love with the Withings Body Smart scale after reviewing it earlier this year, a great way to help me keep track of not only my weight but other key health and wellness stats like my body composition including fat and muscle mass, BMI, and more. Someone on a new or long-term fitness journey will love the details it provides. Use Eyes Closed Mode if you don't want your weight to show up on the scale screen but just load to the app. I love that it integrates beautifully with Apple Watch so I can see the stats not only in the comprehensive Withings app but also the Apple Health app. The latest update adds Basal Metabolic Rate (BMR), which tells you how many calories your body burns at rest and assigns you a metabolic age. All these stats can help you work to improve on your overall health, not just losing weight. And seeing the stats over time allow you to keep track of progress and what factors might impact or impede it. The scale is sleek and looks elegant in any bathroom or bedroom. I would recommend upgrading to the Body Comp scale, which is identical in every way and adds electrodermal activity readings as well. The Body Smart scale is US$100 and the Body Comp is US$200 (Canadian pricing and availability still to be confirmed, but hopefully they will be here in time for the holiday season.)
Shokz OpenFit True Wireless Earbuds
If you know someone who loves the idea of true wireless earbuds but hates having something in their eardrums (maybe they even find these irritate their ears), the Shokz OpenFit true wireless earbuds are an ideal solution. I reviewed these earbuds in the summer and while they aren't the best sounding around and I found I'd often have to raise the volume higher than usual since they sit on versus in your ears (especially during outdoor walks in noisy areas), it's a trade-off for the convenience factor. They use patented air conduction technology to leave your eardrums open while still porting sound to your ears. They're ultra-comfortable thanks to the Dolphin Ear Hook design and do feature some ANC qualities. You get up to seven hours of listening per charge, up to 28 with the included charging case. They are IP54 water- and dust-resistant and you can personalize the listening experience using the Shokz app. At just $230, it's a solid pair that they can wear while working out, commuting, or even for Zoom calls at home.
Amazfit Cheetah Pro Smartwatch
Another smartwatch fitness enthusiasts might want to consider is the Amazfit Cheetah Pro, which features GPS, personalized, AI-generated training plans tailored to each wearer's unique characteristics and running goals, and more. The enhanced GPS will especially appeal to runners. This includes a proprietary dual-band circularly polarized GPS antenna with internal testing showing that it can provide positioning that's 99.5% as accurate as a professional gold standard GPS locator. Now dubbed MaxTrack, due to its ability to pick up the maximum amount of satellite signals (almost 100%, compared to smartwatches with a regular antenna, which can only pick up 50%), this aircraft-grade technology reduces multi-path interference caused by environmental factors, like tall buildings, high trees, or cloudy skies. Along with MaxTrack technology, which uses both L1 and L5 satellite signals for pinpoint dual-band positioning, the Amazfit Cheetah series also supports six satellite systems. You can import a route file and colour Offline Map of the planned activity area from the Zepp App, for precise navigation from the wrist and enhanced sense of direction as you run. This is all combined with the AI-powered Zepp Coach for runners which helps you along your journey. With a subscription, this even includes Zepp Coach AI Chat feature that recognizes natural language descriptions as input via voice or typed command and delivers easy-to-understand answers to sports-related questions. Get it starting at US$300.
Cleer Audio Arc II Sport Smart Open-Ear True Wireless Earbuds
Another pair of earbuds worth getting for a fitness buff is the Cleer Audio Arc II Sport smart open-ear true wireless earbuds. Boasting a flexible earhook design, immersive aptX lossless technology, Snapdragon Sound, and heads-free head motion control, they are designed to passive block out ambient sounds. The earhook and hinge design offers an improved shape and added flexibility for a better, more comfortable fit. With Snapdragon Sound certification and LE Audio compatibility, they also offer Bluetooth 5.3 and multipoint connectivity so you can seamlessly switch the audio input from two simultaneously connected devices.The charging case comes with built-in UV-C light to reduce bacteria during the powered charging cycle. You'll get up to eight hours of battery life per charge plus an additional 27 hours with the case. The buds are IPX5 water- and sweat-resistant and include anti-loss detection so if you drop an earbud, it will beep to make it easier to locate. There's also native voice assistant control. Cleer's head motion control technology brings in a new way of taking calls, with an easy way of answering without getting in the way of your activities. Use the companion Cleer+ app for customizable sound performance, battery monitor, and a step counter. The touch sensitive controls on the Sport allow for smooth operation and can be customized using the Cleer+ app. This includes EQ and downloading future firmware updates. New to the app is a battery monitor (left/right/case) and the handy step counter. They come in black or red for MSRP US$190.
Fitbit Charge 6 Fitness Tracker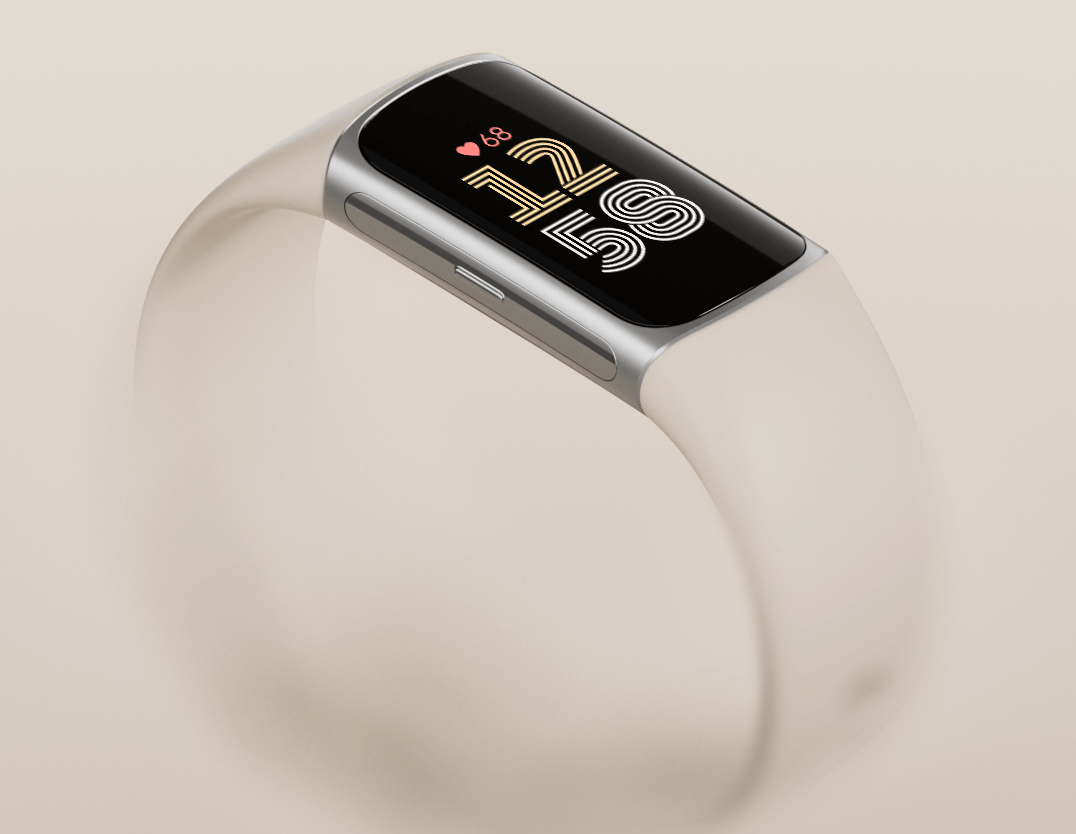 If you love Fitbit, the newest model in the line is the Charge 6, which has advanced health sensors combined with a new machine learning algorithm. It also features the most accurate heart rate tracking on a Fitbit to date. It can connect to compatible gym equipment (brands like NordicTrack, Peloton, Concept2, and Tonal) and fitness apps to provide real-time heart rate analysis during workouts, and also has a new haptic side button. Offering up to seven days of battery life per charge, you can also do things like control YouTube and use Google Maps and Wallet. According to Fitbit, heart rate tracking during vigorous activities like HIIT workings, spinning, and rowing, is up to 60% more accurate than before. The improved heart rate tracking in turn results in more accurate readings for everything from calorie burns to Active Zone Minutes, Daily Readiness Score (with a Fitbit Premium subscription) and Sleep Score. You can still assess your heart rhythm for atrial fibrillation on-wrist with the ECG app, and get high and low heart rate notifications. Choose from more than 40 exercise modes, including 20 new options like skiing, snowboarding, and surfing. With built-in GPS, you can also track your distance and routes while walking, running, or cycling outdoors without having your phone with you. With YouTube Music controls, you can start, stop, and skip over 100 million songs right from your wrist. If you subscribe to YouTube Music Premium, you'll get recommended workout mixes based on your exercise. There's also Google Maps and Google Wallet so you can navigate on the go with turn-by-turn directions and make contactless payments from your wrist. Charge 6 also features the first Accessibility feature on a Fitbit device with Zoom + Magnification. With a couple of taps anywhere on the screen, you can magnify on-screen words if it's difficult to read small text or you prefer a larger font. It's available for $160 and comes in Obsidian, Porcelain, and Coral, matching the signature Google colours.
Liteboxer VR
A unique way to work out at home, all you need to enjoy Liteboxer VR is a Meta Quest 2 (or the new 3) download this app, and you can enjoy an intense shadow boxing workout. There are more than 400 workouts in the app, including 300 trainer classes and 100 Punch Tracks, on-demand songs from Universal Music's catalog with pre-programmed patterns for you to punch to the beat. You can workout and interact with a real-life trainer while doing the mitt workouts. Go head-to-head in matches with other Liteboxer users, trying to beat their scores. You need the Premium tier subscription for unlimited access to more than 300 workouts, top-charting music, new daily content, and the head-to-head features. It comes with a seven-day trial. After the trial, it's US$15/mo. Meta Quest 2 is $420.
Solos AirGo3 Smart Glasses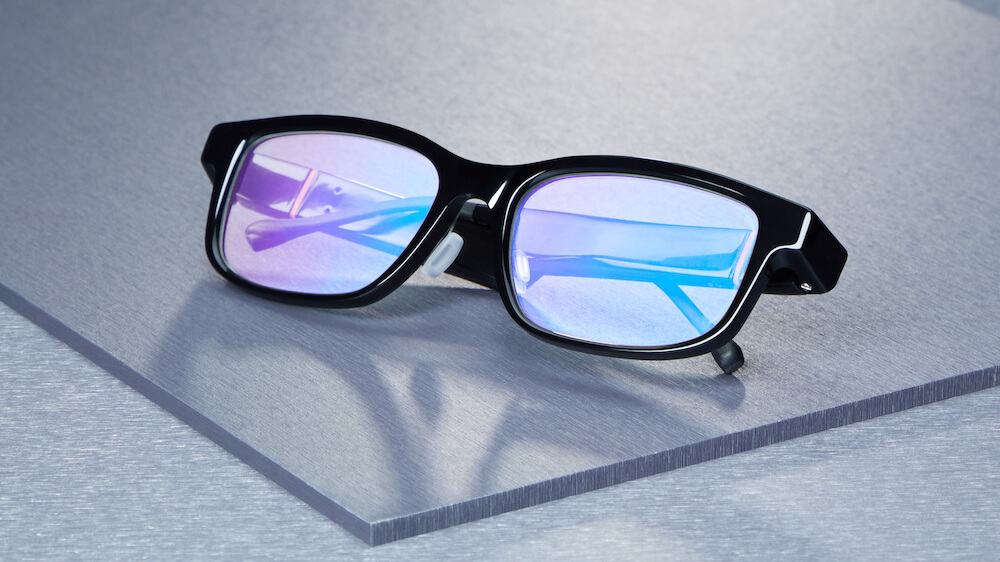 Why would smart glasses be applicable to fitness enthusiasts? That's because one of the features of this pair is a Fitness Coach that helps you incorporate movement and wellness into daily life by providing short and effective guided stretches that can be performed anywhere, postural corrections to help with tech neck, and even hydration reminders. You can track metrics like steps, cadence, and calories while enjoying guided exercises in categories like Core Training, Fast Walking, Running and Interval Training, each customizable by fitness level. With an extended battery life, rapid charging capabilities and a lightweight frame, AirGo3 is the perfect companion for long runs, strength training sessions, and everything in between. They also offer conversational AI through ChatGPT and Smart Hinge technology so you can wear them with prescription lenses and interchangeable front frames. If you're going for a run in the foreign country and want to stop for a pastry or coffee, use the SolosTranslate live language translation that provides translated sentences whispered in your ear. They start at US$199 depending on the style while a premium subscription with SolosChat, SolosTranslate, and Solos Fitness Coach is US$10/mo. but each purchase comes with a three-month trial.
V1 Golf+ Subscription
If the person on your list loves to golf, consider a subscription to V1 Golf+. For US$36/mo. when you sign up for a one-year subscription (originally US$60/mo.) using the discount code GIVEV1GOLF, this app is for serious golfers. They can use it to analyze their swings by unlocking the same drawing tools that top coaches from around the world use. They can compare them and use the data to help improve their game. You can also do drills through hundreds of premium videos from top golf instructions, learning unique techniques to further improve your swing. There are also model swing so you can compare your swing to the same of top golfers, with over 400 in the system from golfers like Rory McIllroy, Toger Woods, Scottie Scheffler, and Rose Zhang. Redeem the code to give your golfing buddy a one-year subscription, then challenge him to see if he can actually win next time you meet on the green.
Apple Fitness+ Subscription
If the person is into working out at home, and maybe even has started to create their own home gym, they might love having another option to use for at-home workouts. You no longer need an Apple Watch to enjoy Apple Fitness+ though you'll get a lot more out of it with an Apple Watch and Apple iPhone. Queue up a workout and screen mirror it to an AirPlay-enabled TV or Apple TV. There's a wide selection of workouts to choose from and numerous filters so you can really drill down to what you want, whether it's a daily yoga session, intense cardio, or strength training. My favourites include kickboxing as well as the Time to Walk workouts with celebrities walking and talking with you as you go for an evening stroll. With the latest features in Apple Watch, you can even set up a custom workout and have multiple workouts play one after the other in sequence to create your own training program. A subscription is $12.99/mo. or $99.99/yr. There are free trials when you purchase a new qualifying Apple product, so if you know they recently did, tried it and love it, gift them a renewal.
Flybird Adjustable Weight Bench
As they continue on their fitness journey, consider getting them a weight bench they can use to take part in more intense strength training workouts as well as moves like step-ups. More comfortable then a mat on the floor, this bench, which I have in my own workout room, is compact and folds up nicely for storage. While it isn't big enough to accommodate really tall people, for my height at 5'6'', it's just about right (specs state it's ideal for anyone as tall as 5'9''). At about US$115 on sale, it's affordable, too. If you have limited space or want something you can set up when you're doing strength training than pack away later, it's a good option. The backrest is adjustable so you can sit fully upright, on several angles, or lie it flat. The best part? It comes pretty well fully assembled.
Adidas Z.N.E. 01 ANC True Wireless Earbuds
Have their earbuds match their runners with this pair of true wireless earbuds that come in Night Grey, Light Grey, or Indigo. With active noise cancelling and an awareness mode, they are designed for a comfortable fit all day, so you can wear them at the office or while listening to tunes on the commute home as well. They are IPX5 sweat- and water-resistant and offer 4.5 hours of play time per charge, 15.5 hours total with the included charging case. There's even an eco-charging mode to conserve battery life in a pinch. Pair them with the adidas Headphones app, available for both Android and iOS, to control and customize features. The buds are $230.
JBL Endurance Race TWS
If you love to swim, you might be looking for a good pair of buds you can wear underwater. The JBL Endurance Race TWS fit the bill. Available in blue, white, or black, they boast an IP67 water- and dust-proof rating, which means they can not only get wet but can also be submerged in up to one metre of water. Featuring JBL Pure Bass sound thanks to the 6mm dynamic driver, they offer a total of 30 hours of battery life per charge using the included charging case and work with compatible voice assistants. There's ambient aware and TalkThru modes, along with a built-in mic. Grab them for about $70 on sale.