The latest candidate in our series of Q&As with influential women in the technology business in Canada is Shir Magen, CEO, HomeStars, a tech platform hosting a network of verified and community-reviewed home service professionals within Canada.
Name: Shir Magen
Job Title: CEO, HomeStars
Years in the Industry: 16 Years
The Quote That Most Inspires You: "I never dreamed about success. I worked for it." – (Estée Lauder)
What drew you to a career in the consumer and/or business technology industry?
I have always been driven by the desire to make a difference in people's daily lives and well-being. I was drawn to a career in the prop-tech industry because of the endless innovating possibilities.
At HomeStars, we utilize technology to empower people to make the best decisions regarding their biggest assets—their homes.
Have you encountered any roadblocks along the way that were related to your gender?
As with many other women in leadership and the tech industry, I've encountered many roadblocks along the way. From being passed over for promotions I was qualified for because "it's just more fun to have a beer with the other guy" to being set back for taking maternity leave (as many women are), I've had to work twice as hard to get where I am.
Throughout my career, I've often been labelled as "direct" or "confrontational," labels my male counterparts were never given. I believe in transparency and respectful candor as a means of building trust and impact, but for women, this gets labelled as confrontational. I'm proud of empowering people to succeed through honest, open, constructive discussions.
These experiences have helped shape the type of leader that I am today. I strive to empower women and people from marginalized communities because they deserve opportunities to be seen, to shine, and to be rewarded for their merit.
What unique characteristics or perspective do you feel you bring to your organization as a woman?
Determination – Women, specifically mothers, have an incredible ability to succeed and accomplish a lot efficiently.
Perspective – Being a woman, a mother and a leader, there's a lot that often seems 'most' important. Having this three-fold identity helps bring a holistic perspective and empowers me to make sound decisions and prioritize effectively.
Egoless leadership and belief in the power of team – I rebuilt our leadership team to reflect the diversity of thought and experiences so that our executive team leads collectively.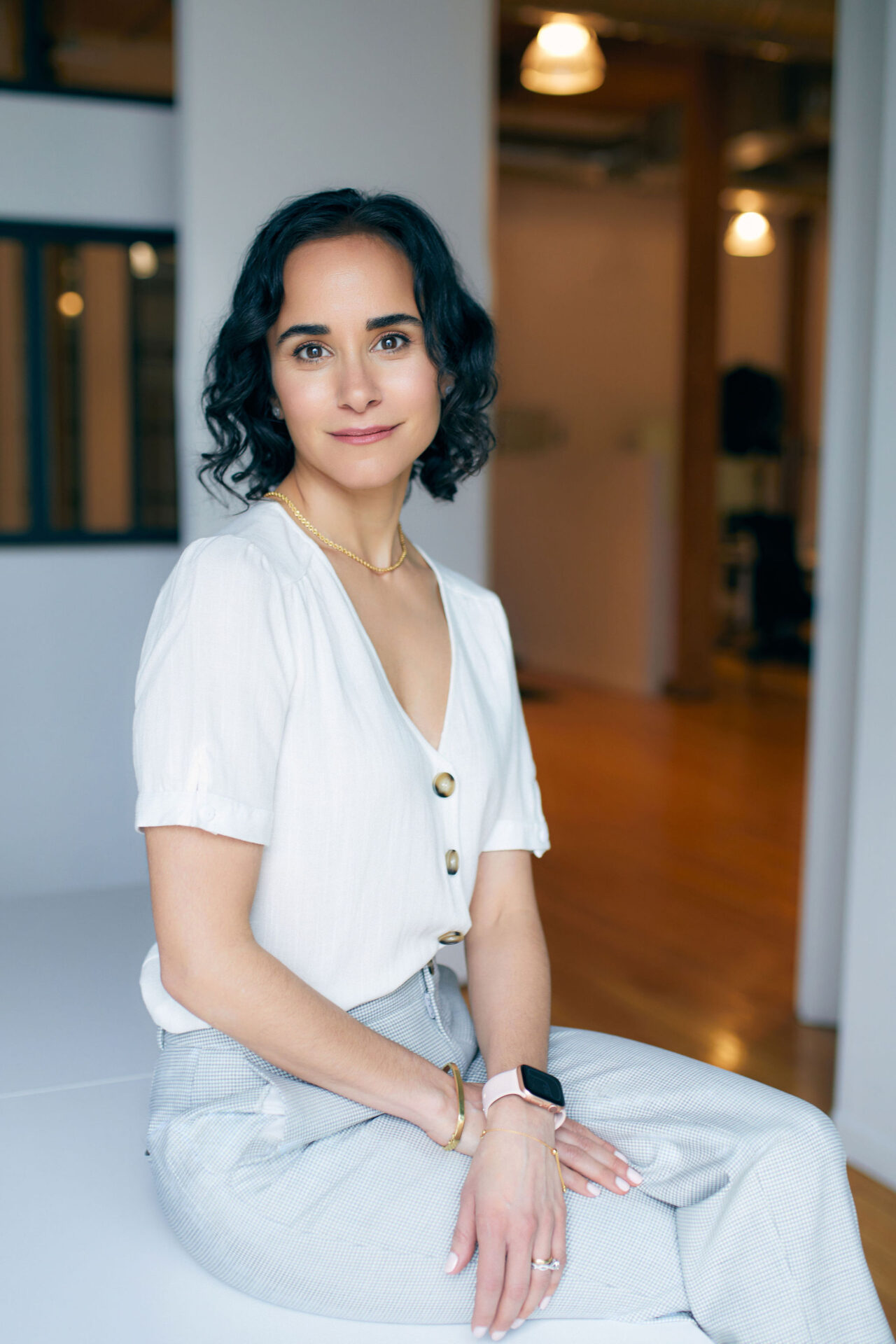 Technology is historically a male-dominated industry, yet the use of tech is fully embraced by women, and many studies even suggest that females are the primary buyers of tech in the home. What do you feel the technology industry needs to attract more women, particularly into high-level positions?
Tech companies move fast, and the agile nature of our industry suits those who can confidently raise their voice, showcase their successes and potential, and request strongly to be put into the next leadership position. Unfortunately, studies have shown that women feel less comfortable "boasting" and self-promoting, which leaves our male counterparts largely more confident by nature to push their way into high-level positions.
We need to mentor women, especially those early in their careers, to understand that promotions are seldom gifted and opportunities need to be created and grabbed. Sitting and waiting patiently for someone to recognize your work and contributions is not an efficient way to get up top. You have to be the creator of change.
If you had to sum up what it is like being a woman in this male-dominated technology industry in just a few words, what would you say?
Unfortunately, the male dominance in our industry is not unique. We see this across many other industries. It's up to us, current female leaders, to mentor and empower the next generation of female leaders to build their personal brand, teach them to advocate for themselves, and push for the roles they know they can crush—including those they'll need to grow into. This is why I've begun to get involved with Women in Leadership, helping with inspirational programs that bring women together to collaborate and develop their leadership skills. With this work, we'll ultimately see a positive impact on the future of women leaders.
Are there women in the tech industry who inspire you?
I'm grateful to be surrounded by so many women in the tech industry and within HomeStars that inspire me. Leanne Newell, Vice President, Sales at HomeStars. has the rare quality of a sales leader who instills development and empowerment throughout her entire high-growth sales organization at HomeStars. This focus on quality, growth, and confidence is evidenced in her team's significant improvement in productivity and retention, which are incredibly important for sustainable and scalable sales org output.
Eguono Omotayo, Vice President, Product and Data and Analytics at HomeStars is a transformational leader. She is a driver of change. Her ability to capture business strategy and translate through to product strategy all while empowering her team to shine is second to none.
What are some of the misconceptions/myths about women working in the technology space that you'd like to dispel?
I have found that one of the biggest misconceptions is that you can't be both a dedicated mother and a successful leader in the tech space. While it can certainly be challenging, it's definitely possible.
Too many women feel that they need to decide between being a leader and being a mother, and that's not a decision any woman should have to make. It's certainly not a decision men consider. These are not mutually exclusive. As more women take on leadership roles, we must establish the balance between work and home-life and celebrate women's successes and the balancing act they lead and the incredible ability we as women have in leading a home, a career, and an organization.
What's one thing you wish was done differently in the industry, and why?
In a world and country as diverse as we are, I'm baffled that I often come across many tech companies with entire leadership teams made up of white men.
My single biggest leadership principle is having a strong team with diverse backgrounds, education, and thought. At HomeStars, our perspectives, diversity, and differences empower us, empower our teams, and help us deliver profitable outcomes. We're on a high-growth mission and are actively looking for passionate, purpose-driven people to help us continue to grow in our diverse Canadian presence.
Are you optimistic for the future in general and for the industry?
Yes! The COVID-19 pandemic has forced us all to innovate and reconsider how we work. Flexible and hybrid work environments present more opportunities for women and mothers to join and lead in our industry. This is a game-changer.
Additionally, consumers are increasingly becoming more knowledgeable about their purchases and technology choices. They are reading more reviews and looking for holistic solutions to protect themselves, their families, and their greatest assets. This has pushed HomeStars to innovate and move faster to satisfy and empower homeowners to make confident purchases that contribute meaningfully to their lives. I'm so excited that we can participate in empowering Canadians from coast to coast.