What's the mark of a great tech product? I'd say it's that six months, a year, even more later, you're still using it. That's the case with all the products I named as my favourite tech products of 2021. With that said, through 2022, I had the opportunity to not only try plenty of new tech products, but also upgraded versions or newer models of ones I loved 12 months (and longer) ago. It's tough to narrow things down. But along with all the items that I included on the list in 2021 – yes, I still stand behind all of the choices, and still use them to this day – there are a few new products that have made my "favourites" list. This includes an interesting mix of AV, computing, mobile, appliances, and even accessories that I swear by for day-to-day use.
In no particular order, here are my favourites for 2022, all of which I'd highly recommend based on my personal experience with them.
MacBook Pro 14.2-inch M1 Laptop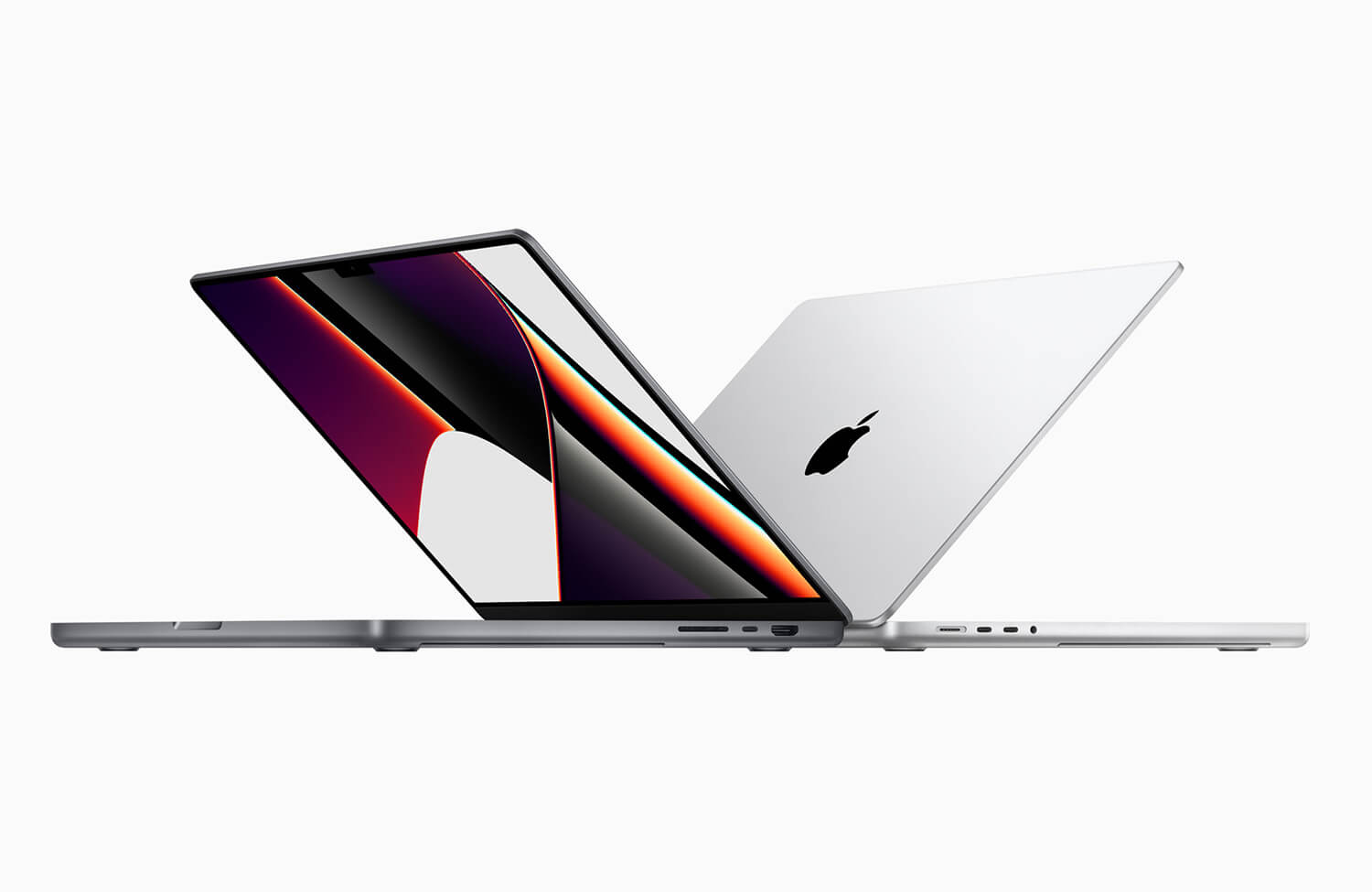 Late in the year, I upgraded my four-plus-year-old MacBook Air to the MacBook Pro 14.2-inch M1 laptop. I went back and forth on specs and size for weeks until deciding on the 14.2-inch model, a slight increase in size from my 13-inch laptop (with more screen real estate not only due to the extra inch in size but also thanks to the thinner bezel). I also chose the upgraded 1TB drive. I was worried the 16GB RAM would not be enough, but given that I do limited work with video, I stuck with that and saved the extra $500. Still concerned it would not be able to keep up with my constant multitasking, including several open Safari and Chrome windows, messaging services, and endless Word documents, after a few days, my concerns quickly subsided. This is a powerhouse of a machine and a worthwhile upgrade for those who don't travel as often as they used to. While I'm worried the extra weight will do a number on my back while traveling through CES 2023 in January (stay tuned for live coverage from the show!), my strict workout regimen tells me I might be a lot stronger and more resilient than I was the last time I attended back in 2019 (pre-COVID!) Apple's M1 Pro chip is ultra-fast while the Liquid Retina display is stunning. Starting at $2,499, keep in mind that MacBooks are not easily upgradeable, so you're best to opt for the highest end option you think you'll need. This will be your computer for the next 3-4 years at least, after all, so make the most of it.
Rocketbook Pro Reusable Notebook
For years, I have seen and heard about the Rocketbook reusable notebooks but hadn't tried one until now. After staring at the piles of paper notebooks in my home office, I figured it would be worth a shot to see if the technology could reduce my paper usage. Boy, does it. I reviewed the new Rocketbook Pro, which comes with a hardcover, Pilot FriXion pen, and microfibre cloth for wiping away text you no longer need. You can write to your heart's content on the special paper and wipe clean once you're done. Need to keep the contents? Snap a pic using the Rocketbook app and send it the destination of your choice: this includes popular cloud services like Google Drive and DropBox to e-mail and more. You can do this in batches for larger documents, and even have it transcribed to a .txt file so you can edit further on the computer as digital text. I have been using the Rocketbook Pro for the past month and absolutely love how I can keep notes neat and tidy, create digital files from handwritten text, and wipe away text I no longer need once I'm done an assignment.
Kindle Scribe eReader
I'm not a big recreational reader anymore: given that much of my job involves reading (and writing), I don't have much time or desire to do it leisurely nowadays. But there are times when I love to crack open a good book, like while relaxing on a beach at a resort on vacation. And the Kindle Scribe eReader is more than just your typical eReader. It can be used to take notes as well as add sticky notes and annotations to eBooks as well as your own uploaded documents. Write a journal, jot down notes for brainstorming or during a meeting, create to-do lists, and more. It's similar to a tablet but without the bright and colourful screen and endless distractions from web browsing, social media, e-mail, games, and more. For working on documents and reading in places like on a plane or while enjoying a latte at the local coffee shop, or even at your kitchen table on Sunday mornings, it's a nice option. After spending some time with one for my review, I'd recommend upgrading to the Premium Pen that adds an eraser on the bottom (otherwise you can erase using a side navigation menu) and a shortcut button for accessing functions like stick note, highlight, and erase. I invested in a folio case and I'm excited to try and to use the Kindle Scribe for note-taking during CES.
Dyson V12 Detect Slim Absolute Cordless Stick Vacuum
I have been using Dyson vacuums for years, and I don't know how I ever lived without a cordless stick vacuum in the kitchen. I use mine for daily kitchen floor clean-ups, cleaning the stairs my robot vacuum can't tackle, the car interior (when detaching to use as a handheld), and other nooks and crannies or quick clean-up jobs, like the foyer, around the washing machine, and more. The Dyson V12 Detect Slim Absolute Cordless Stick Vacuum offers notable upgrades over older models, including a push button to turn it on or off versus the trigger you have to hold, more hygienic and easier emptying of the bin, longer run time, and, of course, more powerful suction including a super powerful Boost mode. But my favourite feature is the Laser Slim Fluffy cleaner head, which illuminates hard flooring and tiles with a green laser light. This makes it easier to see dust and debris, while the LCD at the top of the handle shows you how many microscopic particles are being picked up. It's a satisfying and high-tech way to clean. And it's worth the upgrade if you have been hanging on to an older Dyson model. Grab this one on sale for $700 (regularly $850).
Epson EcoTank ET-2850 All-in-One Printer
It has been several years and the Epson EcoTank all-in-one printer still ranks among my favourite tech products. While I am still using an older-model, the newest ones (one of which I gifted to my parents for their 50th wedding anniversary) offer useful upgrades. The Epson EcoTank ET-2850, for example, sells for $400, but it comes with a two-year supply of ink in the box. When you need more, simply refill the ink reservoirs and you'll get another two years of average use. (The bottle sets are comparable in price to standard replaceable ink cartridges.) In addition to printing, EcoTank printers can also handle scans and copies with ease. I love that the new models have the ink reservoirs on the front, which allows for easier refilling. More than five years in, I have only refilled the ink in mine a handful of times. While I occasionally need to run a print head clean cycle when prints aren't coming out properly, the printer still works like a charm.
Google Pixel Buds Pro True Wireless Earbuds
Admittedly, I use an iPhone as my primary phone (though I have an Android as well for work purposes). So I don't get to use all of the great features of the Google Pixel Buds Pro true wireless earbuds. But for the purposes of listening to tunes while I go for my daily or weekly walks or runs, they're among the best I have tried of late. I reviewed these earlier this year and was blown away by the wonderful sound quality along with the ultra-comfortable fit. The listening test through the app makes sure not only that sound is optimized to your ears but that you're wearing them correctly, too. With up to 31 hours battery life using the convenient charging case, they're the perfect buds to have on hand for exercising, commuting, video chatting, or every day where when you want to sit back and immerse yourself in a good playlist or podcast, or even watch TV or movies from a laptop. $260
House of Marley REWIND Cables
I'm a sucker for a good charging cable, but I have very specific needs. It has to be rugged, allow for fast charging, store neatly for travel, and be long enough to reach wherever I need to plug in. The House of Marley Rewind cables, which I reviewed this past summer, are among the few cables I own that meet all these needs. Not only is it ultra-rugged, it also looks cool. And I can feel good about it since it's made from sustainable materials, much like all of House of Marley's products. With several options in the line, I enjoy the Lightning to USB cable for charging my phone, AirPods, and other iOS devices. With an extra-long three-metre length option, it's perfect for plugging in tough-to-reach spots, like behind the bedroom night table or in a hotel room, while still having enough slack to grab and look at the phone while it's charging. One of the simplest yet most appreciated features is a wrap on the cord for neatly folding and storing it in a carry-on bag, backpack, or briefcase. The Rewind cable wrap resembles the silicone straps you'd see on a fitness tracker versus the typical thin twist-ties or Velcro you usually find with other cables.
Apple TV+ Subscription
I never would have guessed it, but of all the streaming service subscriptions I have to date (which is pretty much all of them!), Apple TV+ has been the most surprising and worth the added cost. While most of us consider streaming TV services like Netflix to be a no-brainer (there's so much great content), don't discount Apple TV+ as being worth the price of entry, too. Every TV show I have watched has been fabulous, including Severance, The Morning Show, Servant, Calls, The Afterparty, Ted Lasso, and Black Bird, while movies like CODA have earned Apple TV+ its spot on the Academy Award winners' list. The interface is also simple to use and easy to access from a device like an Apple TV 4K. On its own, Apple TV+ is $8.99/mo. and while you only get a seven-day trial, I assure you it's worth it for the wide breadth of shows and movies from which to choose. With an Apple One subscription, if you have other Apple products, you can also save on the price of entry by bundling them. Don't forget to make use of the free trials you get with purchases like a new MacBook or iPhone.
Outdoor TV
You won't realize the benefits of an outdoor TV until you have one. We have had a SunBrite outdoor TV for years and will be upgrading to a larger Furrion Aurora outdoor TV next summer. Situated on our back deck, there's nothing quite like watching TV outside while enjoying a BBQ dinner in the summer, enjoying the big game with friends and family, or simply relaxing late at night with a favourite show and a glass of wine on the back deck. Able to withstand inclement weather, including even the harshest Canadian winters, snow, rain, and even extreme heat, they offer higher brightness so they're viewable in direct or partial sunlight. I'd recommend buying a weather cover for it to use in the off season and when you're not actively watching. Find a trusted custom installer to hard-wire the TV or simply pop in a streaming stick or cast from your phone (with compatible TVs) to watch content from all the popular services, or even a set-top box. Pricing varies based on the brand, model, and size. Make sure to get a model that's suitable to where you plan to use it, with both full-sun and partial-sun options available.
Fitbit Charge 5 Fitness Tracker
After years of testing and reviewing numerous Fitbit devices and other smartwatches and fitness trackers, I have settled on the Fitbit Charge 5 as my favourite to date. I reviewed it last year, and the Charge 5 offers a nice balance between a fitness tracker and a smartwatch with a sizeable screen but the same band design as a traditional tracker. It's comfortable on the wrist and it's easy to use the touchscreen to start a workout, check stats, or the time. (Though I wish it had a side navigation "back to home" button). It works with the Fitbit app and tracks everything from steps and workouts (albeit a limited list) along with 24/7 heart rate, Sp02, stress, detailed sleep including stages, and Active Zone Minutes. You can even take an ECG reading and receive irregular heart rhythm notifications. With a Premium subscription, you get even deeper insights into all health metrics, including the Sleep Profile that analyzes your sleep over a period of weeks to compare patterns to that of an animal. The most useful feature in Premium is the Readiness Score, which lets you know if your body is ready for an intense workout or if you should take a rest day. Premium also unlocks plenty of workouts in the app, though I prefer to use my own service. Available for as little as $130 (typically around $200), it's right in the middle of the price range as well. Make use of the Fitbit Premium free trial, checking health reports and trying workouts to decide if it's worth keeping.
Aervana Electric Wine Aerator
Recommended to my husband by a client, knowing that we're wine drinkers at home, he invested in the Aervana Electric Wine Aerator. The idea is that, since red wines need to "breathe" before you drink them, covering the top of a just opened bottle with this device will both aerate and dispense the wine under pressure, which supposedly provides more effective aeration. The wine is dispensed from a tap-like device into your glass when you push the top of the aerator. We have found that it indeed helps improve the taste of the wine, not to mention makes pouring wine simpler and spill-free. What's more, it helps keep sediment at the bottom of the bottle instead of ending up in your glass. The Aervana is a simple but useful gadget, and a unique one that any wine lover will appreciate. The original model sells for US$100.
Blendjet 2 Portable Blender
I reviewed the Blendjet 2 Portable Blender earlier this year, and my verdict: it's totally worth it. The portable, rechargeable battery-operated blender is more powerful than it looks, able to crush ice and blend frozen fruit with a liquid of your choice (oat milk for me) into delicious smoothies in about 20 seconds. Since the review, I've used it to make things like tofu avocado chocolate pudding (it's really a thing and it's delicious!) homemade hummus, and more. You'll get up to 15 blends per charge and can take it with you in the cup holder of your car to drink on the go or bring it to the office to make a quick smoothie when you have the hankering for a snack. It has a blend, pulse, and lock mode, the latter of which comes in handy if you want to pop the Blendjet 2 into a suitcase to use in a hotel or keep it in an oversized purse. Wash the plastic container in the dishwasher (top rack) or by hand and give the bottom part with the blades a quick rinse: it's water-resistant. While the Jetpacks you can buy from the company, ranging from fruit smoothies to coffee-based lattes, are absolutely delicious, they are expensive at about US$30 for a five- or six-pack, or about $6 per powder. Nonetheless, you can save with a subscription or simply use it to blend your own mixes of liquid, fruits and vegetables, protein powders, and more. Grab the Blendjet 2 portable blender on sale for about $66, regularly $132.