It has become trendy to, rather than get a gift for individuals, you get a gift an entire family can enjoy. Whether it's for your own family or a family that's close to you, we have gathered up some great family tech gifts worth considering.
GoDice Full Pack
Family game night is something a lot of families enjoy, and GoDice is a great game that brings board games into the 21st Century. For US$120, the dice connects to the companion iOS or Android app and can be used to play various popular classic dice games, like Yahtzee, Backgammon, Farkle, and others. Each die is Bluetooth connected, with six in a set. The app knows when each die is held, shaken, and rolled, as well as what number comes out. You don't need to worry about keeping score since scoresheets, writing, tracking and calculating are done instantly and automatically. Each die is equipped with 3D sensors, wireless connectivity, a colourful light system, and instant charging (only 10 seconds) that enable two hours of gameplay. The set of dice is stored in a beautiful case that doubles as a charger. Perfect for travel up to the cottage or to use in hotels as well as at home, the system includes more than 10 games, and even comes with a smartphone/tablet stand.
Amazon Echo Hub
Surprise a family with the new Amazon Echo Hub, a control panel that can be used to control all the compatible smart devices in the home using touch buttons or voice commands. Selling in Canada for $240, the Echo Hub is wall mountable (or place it on a counter, table, or shelf using the optional stand accessory), and easy to install. It consists of a thin 8-inch touch-enabled display with a customizable smart home dashboard. In this dashboard, you can group and manage multiple smart home devices and do things like arm a security system and view multiple camera feeds, start a routine (like turn on the lights and music), and organize widgets. With Adaptive Content, Echo Hub uses infrared technology to detect when someone is nearby, and naturally transitions from a home screen with a clock, to the smart home control screen. The built-in hub supports Zigbee, Bluetooth, and Matter, making it compatible with thousands of smart home devices, including cameras, lights, locks, plugs, thermostats, speakers, and more.
Echo Hub can connect to the internet wirelessly, or via ethernet with a compatible power-over-ethernet (PoE) adapter. Echo Hub is built with multiple layers of privacy protection, including a mic off button and the ability to delete your voice recordings. Consider adding decorative frame accessories that can be placed on Echo Hub to customize the exterior in paintable white, light wood, and metallic for $20 ea.; the counter stand accessory is $30.
iRobot Roomba Combo j7+ Robot Vacuum and Mop
Get them their first robot vacuum or upgrade to this combination robot vacuum and mop. The iRobot Roomba Combo j7+ does not require bin swapping to go from dry vacuum to wet mop. Instead, the mopping arm automatically swings up and out of the way when it detects carpeting. Like other Roombas, it intelligently maps your home to learn floor plans so you can clean specific rooms or areas when they need it. It works with the intuitive app for adjusting maps, controlling a clean (or use voice commands), setting schedules, and more. It also intelligent navigates around obstacles and can detect everything from cables to socks and even dog poop. Grab it for about $1,300.
LG Induction Slide-in Range with Air Fry and Air Sous Vide
The slide-in range, available in stainless steel and smudge resistant black stainless steel, will help a family kick their kitchen décor and cooking game up a notch. It features an induction cooktop that offers speed-heating, precision and responsiveness for super-fast water boils and scorch-free simmering. Energy-efficient induction technology uses electromagnetic energy to transfer heat directly to your cookware for faster and safer heating. The range's oven includes three cooking modes that enable additional cooking options: Air Fry provides crispy dishes without the need to add extra oil; Air Sous Vide delivers an even cook with careful low temperature control without needing a water bath; and ProBake Convection technology evenly distributes super-heated air, minimizing hot and cold spots delivering even baking and roasting results on every rack because of the powerful dual-speed fan, located at the back of the oven. The range's ThinQ compatibility lets users monitor and control cook times through their smartphone.
Dyson 360 Vis Nav Robot Vacuum
If they prefer Dyson products, consider the new Dyson 360 Vis Nav robot vacuum, which has sensors that detect the edges of a room and can redirect suction through a side actuator that offers precision edge cleaning. It's basically a tiny brush that pops out from the side to capture all the dust and debris between the edge of the floor and the wall or baseboards. The processor can reportedly pinpoint its position to within 71mm. Engineered with unique Simultaneous Localisation and Mapping (SLAM) technology, the Dyson 360 Vis Nav has a 360° vision system with fish-eye hemispheric lens that remembers where it has been, can see where it needs to clean, and intelligently creates dust maps of your home. The high-level processor collects data from 26 sensors for a range of tasks, including dust detection, obstacle avoidance and wall detection, to clean right to the edge. It features a new, full-width triple-action brush bar for hard floors, and soft Fluffy nylon for large debris pick-up and anti-static carbon fibre filaments to remove fine dust. The stiff nylon bristles, meanwhile, help dig into carpets. Dual link suspension allows the machine to climb up to 21mm while its low profile means it can clean under furniture up to 99mm. It runs for up to 50 minutes per run time after which it automatically returns to the dock to recharge. Emptying is done by removing the waste bin via a single click and emptying it into the garbage. Use the MyDyson app to get cleaning reports. It's not available yet (at the time of this writing) but keep an eye out for a pre-order or IOU.
Dyson Big+Quiet Formaldehyde Air Purifier
Another Dyson product worth considering is the new Big+Quiet Formaldehyde air purifier ($1,300), which is designed for large, open commercial or residential spaces. It uses Dyson HEPA technology and new Cone Aerodynamics to deliver 10-metre projection. The new Co2 sensor indicates when it's time to ventilate. Despite its large size, the unit operates quietly at just 56dB. The five-year HEPA H13 particle filter traps up to 99.95% of ultra-fine particles while the new K-Carbon filter removes gas pollutants and three times more NO2. There's also a lifetime Selective Catalytic Oxidation filter that permanently destroys formaldehyde, says Dyson. Sensors, meanwhile, constantly monitor the indoor air quality and send live data to the MyDyson app. Families with members who suffer from allergies will love that you can select the filtration level.
Amazon Echo Pop
At just $55, often on sale for even less, the Amazon Echo Pop is a thoughtful gift for a family. The semi-sphere-shaped smart speaker offers full audio and new colour options, Lavender Bloom and Midnight Teal in addition to the standard Charcoal and Glacier White. It comes equipped with a custom-designed front-facing directional speaker that is ideal for small spaces, says Amazon, like bedrooms, dorm rooms, and apartments. It functions like all other Amazon Echo speakers, answering queries, playing music, setting alarms, controlling compatible smart devices, and more. Powered by the Amazon AZ2 Neural Edge processor, the Echo Pop comes with eero built-in for adding up to 1,000 square feet of coverage to an existing eero Wi-Fi network.
Google Pixel Tablet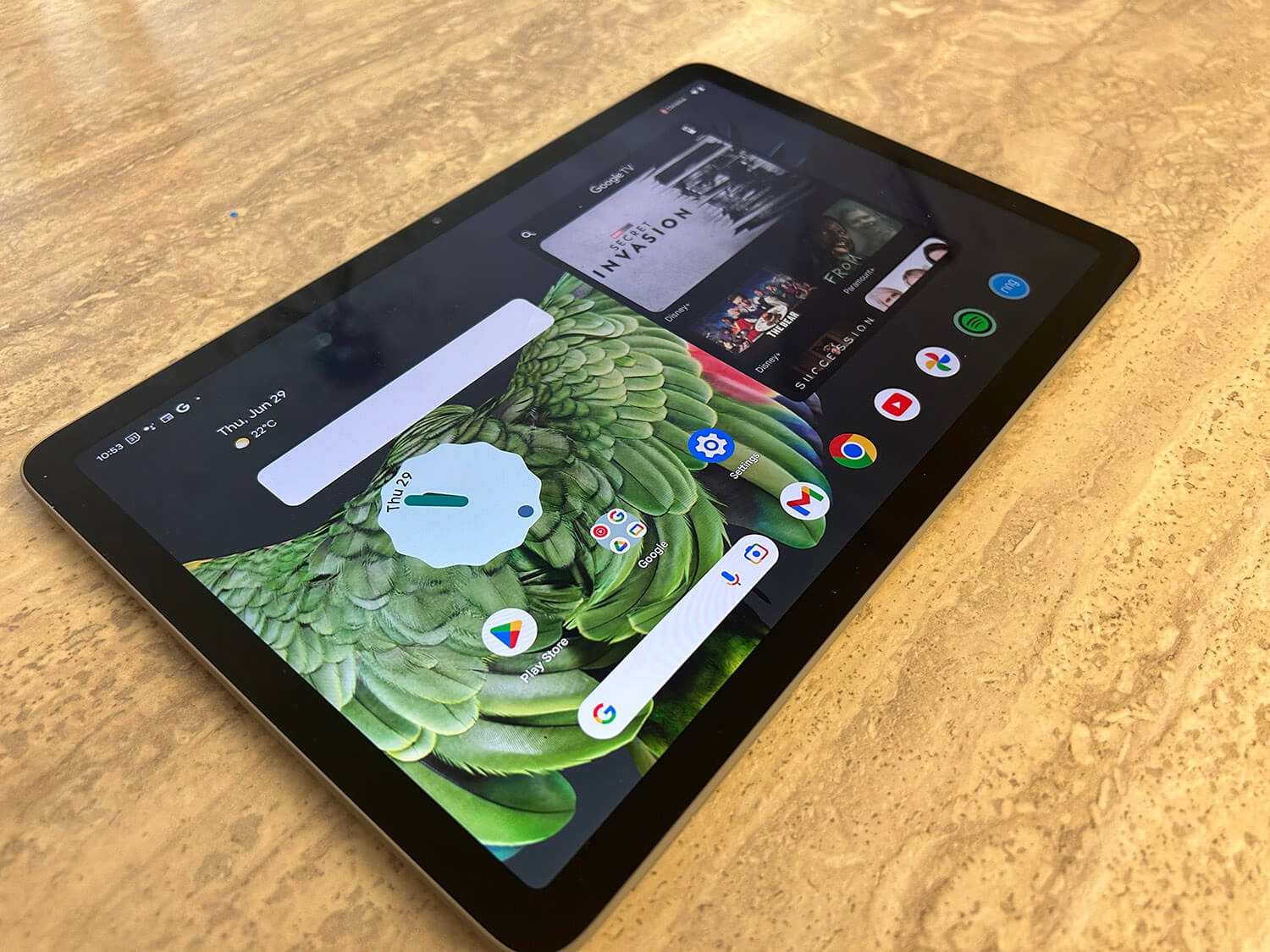 If ever there was a tablet that was designed for families, it's the Pixel Tablet. It's part tablet, part smart home hub. It combines the best of a traditional tablet with a smart display and ships with a neat speaker dock that serves as its home charging station. When docked, it can function as a digital photo display, smart home control device, or simply a docked video device for watching movies, making video calls, and more. Thanks to the ultra-fast fingerprint sensor, you can unlock it easily to control smart devices, like compatible lights, speakers, and security cameras without having to un-dock it. This includes Matter-enabled devices, all of which can be accessed from the hub mode or by voice. Each member of the family can set their own personal profile to get their own experience when using it, complete with their personal accounts, apps, photos, videos, and more. Read my review to learn how I have been using one in my home. $699
Rocketbook Reusable Sticky Notes
I sang the praises of the Rocketbook Pro I reviewed in late 2022, and in addition to this reusable notebook, the company now makes reusable Sticky Notes that would be perfect for families. Rather than use throw-away sticky notes, you can jot down what you need on the erasable pen and paper notes, stick them to the document or object you desire, then erase and use them again. They can stick and re-stick thousands of times, says the company. Maybe you want to remind your son to refill the milk when he uses the last of it, leave an "I love you" note you're your spouse, or use the notes to organize chores, folders for the home office, and more. While there are similar dry erase products, the Rocketbook Sticky Notes offer a traditional pen experience, using any Pilot Frixion pen. The Sticky Notes also work with Rocketbook's cloud-connected scanning technology so you can scan and keep the contents of sticky notes in a digital folder if desired. The Rocketbook Sticky Notes Starter Kit is available for US$24 and includes a stack of 18 reusable sticky notes housed in a specially designed storage case. The set also comes with a Pilot FriXion pen and microfibre towel for wiping the notes clean. You can also get Expansion Packs with additional sticky notes in different colours.
Withings Body Smart Scale
I fell in love with the Withings Body Smart scale after reviewing it earlier this year, a great way to help me keep track of not only my weight but other key health and wellness stats like my body composition including fat and muscle mass, BMI, and more. Since you can track multiple people through the same scale, everyone can set up their own profile and see their own stats. Use Eyes Closed Mode if you don't want your weight to show up on the scale screen but just load to the app. I love that it integrates beautifully with Apple Watch so I can see the stats not only in the comprehensive Withings app but also the Apple Health app. The latest update adds Basal Metabolic Rate (BMR), which tells you how many calories your body burns at rest and assigns you a metabolic age. All these stats can help you work to improve on your overall health, not just losing weight. And seeing the stats over time allow you to keep track of progress and what factors might impact or impede it. The scale is sleek and looks elegant in any bathroom or bedroom. I would recommend upgrading to the Body Comp scale, which is identical in every way and adds electrodermal activity readings as well. The Body Smart scale is US$100 and the Body Comp is US$200 (Canadian pricing and availability still to be confirmed, but hopefully they will be here in time for the holiday season.)
Arcade1Up Throwback Legacy Arcade Machines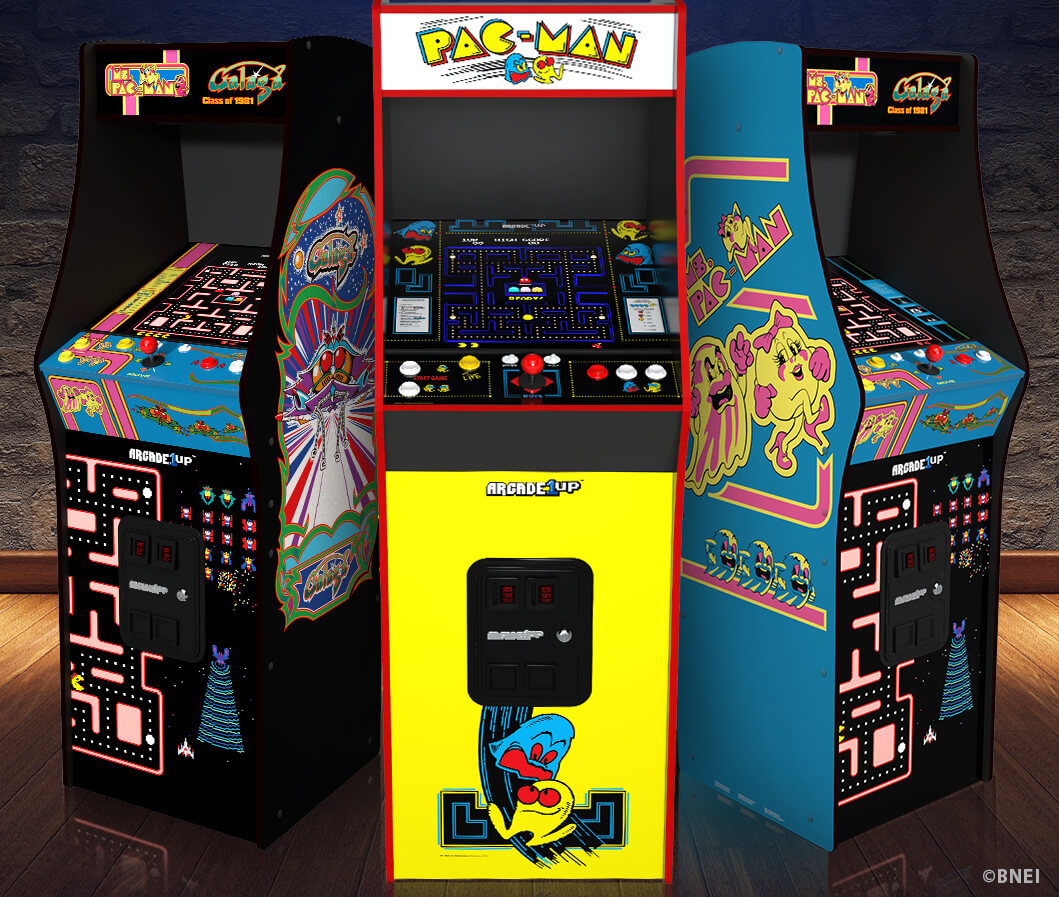 Choose from Pac-Man Deluxe, Class of '81 Deluxe, Mortal Kombat Deluxe, and other classic titles and treat a family to one of these nostalgic arcade game machines from Arcade1Up. (Note: availability will vary by country and region in Canada). Parents will love reliving their youths without having to drop a quarter in the machine while kids will get off the digital screens (at least the traditional ones) and enjoy some throwback gaming fun. Yes, they have Wi-Fi should they want to play with others remotely. Each Deluxe machine has a real-feel joystick and buttons, a faux front coin door, lit marquee and, in select machines, a 17-inch LCD in a laid-back position, mirroring the design of classic arcade machines. At five feet tall, the Deluxe Edition is ideal for homes and for use by both children and adults. With 14 games, Pac-Man Deluxe has the classic glowing maze, Pac-Dots, ghosts, and the yellow chomping hero, exactly how you remember it, says Arcade1Up. The integrated dual speakers produce the "waka, waka, waka" that has signaled fun for decades. Real-feel joystick and buttons let players navigate the maze, gobble up Power-Pellets, and dodge Blinky, Pinky, Inky, and Clyde. Class of '81 Deluxe includes 12 games for hours of retro fun. Arcade1Up also has a Mortal Kombat Deluxe arcade cabinet with 14 games, including four different versions of Mortal Kombat. Arcade1Up's Pac-Man, Class of '81, and Mortal Kombat Deluxe are for US$499.
Samsung S95C OLED 4K TV
Go ahead and surprise your family with a brand new OLED TV smack-dab in the living room when they wake up on Christmas morning. The Samsung S95C OLED 4K TV features Samsung's Neural Quantum processor that provides a 30% increase in brightness, adds bolder visuals, and expands on high contrast ratio for enhanced detail. It comes in 77", 65" and 55" sizes, all featuring an anti-reflective coating. This series offers Samsung's Quantum HDR OLED+ technology that delivers bright whites and pure blacks and also enhanced Dolby Atmos that is built-in with Object Tracking Sound+ that uses AI to track the on-screen action and follow screen movement with pinpoint accuracy. The S95C features the slender "Infinity One Design" modern lines at just 4mm meaning the panel is virtually bezel-free. The S95C offers a near flush-fit wall mount or can be housed with the streamlined blade stand. The attachable "Slim One Connect" solution n tucks away cords and cables for an enhanced clean look. 77S95C: MSRP $5,999.
Sonos Era 300 Speaker
If you're looking to a new sound system for the living room, basement, or to use throughout the home and want something that's simple to set up and offers pleasing sound, consider grabbing the family a Sonos Era 300, or a pair, then expanding the system over time with additional speakers. This speaker boasts a unique, oval-shaped design and adds, for the first time for Sonos, spatial audio and Dolby Atmos support, along with Wi-Fi 6, Bluetooth, line-in, and more. It has a new capacitive volume slider on the top along with dedicated skip and replay controls. Since it also includes Bluetooth as a wireless streaming alternative to Wi-Fi, there's also a Bluetooth pairing button. A speech bubble control, meanwhile, can be used to deactivate the voice assistant when desired; and a switch on the back can slide to disconnect power to the microphone. With USB-C line-in for connecting a device like a turntable and, of course, smart assistant support including Amazon Alexa and Sonos Voice (no Google Assistant), the Era 300 is Sonos' most feature-rich speaker to date. Check out my detailed review of the Sonos Era 300 and if you want something smaller and more affordable to replace your old Sonos Ones, see my review of the Sonos Era 100 which includes many of the same design and feature upgrades. The Sonos Era 300 is $550 and the Sonos Era 100 is $319.
Cuisinart Indoor Pizza Oven
Yes, outdoor pizza ovens are fabulous during the summer, maybe even into fall and spring depending on where you live in Canada. But if you still want homemade pies during the frigid, snow-filled winter months, an indoor pizza oven will do the trick. The Cuisinart Indoor Pizza Oven is a countertop oven that can cook a traditional 12-inch Neapolitan pizza in five minutes or less. Experiment with other styles, too, from deep dish to New York-style. With 1,800 watts of power, it uses radiant heat and special insulation technology so it can reach temperatures as hot as 700°F (starting at 350°F). Using the countdown timer, intuitive controls, and viewing window with interior light, you get the crispy crunch needed for the best pizza combined with bubbling hot cheese and perfectly cooked toppings. It comes with a 12.5-inch heat-conducting pizza stone, deep dish pan, a pizza peel, and integrated cooking guide for inspiration. It sells for $700.