It seems like just yesterday that the kids were saying goodbye to school and preparing for a summer of camp, activities, vacation, or perhaps even a few months of boredom at home. But already, it's time to start thinking about back-to-school, much to burned out parents' delight. What will your kids need? There's essential tech, like a laptop, smartphone (for older kids), new clothing, backpack, and more. But there are other items you might not consider that should be on the list.
We covered tons of tech you should get for back-to-school last year, and all those items are still worth grabbing (even the Pixel 6a if you find it for a killer deal over the newer Pixel 7a). But here's a new, comprehensive back-to-school guide with hot tech to consider for kids from kindergarten up to university age.
UPDATED: This article was updated on August 28, 2023 to include additional back-to-school tech items.
Philips QLED Roku TV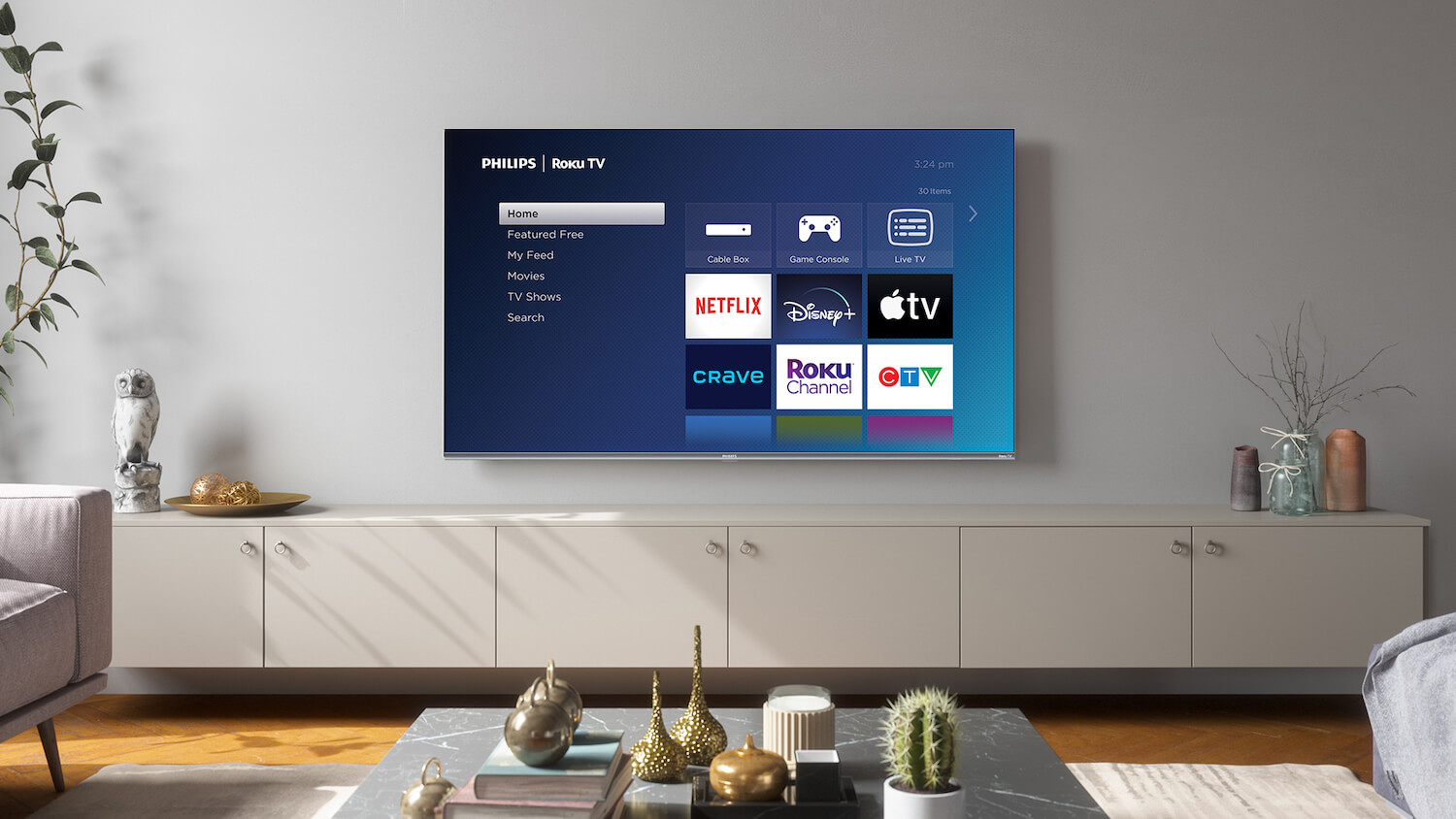 Roku TVs are affordable smart TVs, come in all sizes, and include not only access to favourite paid streaming services, from Netflix to Disney+, but also free content through Roku Channels. With the recent addition of CBC Gem to the Roku platform, students can watch lots of sitcoms, news programming, educational documentaries, and more. Philips is one of many brands that makes Roku TVs. WiFi HiFi's David Susilo reviewed the 2023 model and fell in love. With 4K resolution, HDR support, and an affordable $650 price tag, you'll get plenty of bang for the buck for kids. Even if they don't have the money to buy into a streaming platform, they can enjoy tons of content for free from Roku direct, YouTube, and other sources without having to plug in a separate device.
Planet Buddies Penguin Speaker
The miniature wireless penguin speaker screams adorable and young kids, especially animal lovers, will appreciate this cute gift just in time for the new school year. Enjoy up to four hours of total playtime with a 60-day standby time and connect wirelessly to any Bluetooth 5.0 compatible device. Kids can also use it as a Bluetooth speaker thanks to the built-in mic. With multi-speaker pairing, this cutey can even connect to a second Planet Buddies speaker for a fuller surround sound experience. There's also an owl option that's just as darling. They sell for about $40.
JBL Charge 5 Portable Bluetooth Speaker
The JBL Charge 5 is a portable Bluetooth speaker that packs a big audible punch. Perfect for listening to tunes while studying in a bedroom, backyard, or even at the local park, it comes in cool colours, too. Connect up to two smartphones at the same time so dorm mates, siblings, or friends can take turns playing DJ. Two of these speakers can also pair for stereo sound. Offering up to 20 hours of play time per charge and favourable audio through JBL Original Pro Sound, a long excursion driver, and separate tweeter and bass radiators, it's even water- and dust-proof. Did we mention this speaker also has a built-in power bank to charge devices as needed? $240 ea.
PlayShifu Orboot Educational Globe
This educational globe puts a modern spin on a classic item that every kid wants to have in their bedroom, and every parent wants their kids to familiarize themselves with. Great for kids aged 4-10, it works with a compatible tablet and app (iOS and Android) and provides a full, interactive experience. Kids point the tablet at a specific spot on the globe to learn more about that country or region. This includes everything from landmarks to culture, food, native animals, languages, inventions, and more. The package also includes a mock passport, stamps, country flag stickers, and a detailed help guide to provide an experience far better than a basic circular globe. The best part? You only need the Internet to set it up after which the apps works entirely offline. $70
Amazon Echo Show 5 Kids
Get your young student their very own smart speaker. The Echo Show 5 Kids Edition model ($129) comes in a cool colour scheme called Galaxy. It also offers kid-friendly responses and jokes when asking queries via Alexa, as well as explicit lyric filtering. The screen can be personalized using colourful, kid-friendly clock themes. Kids can use the smart display to ask Alexa for homework help; make video calls to parent-approved contacts; play with interactive skills; ask Alexa to read a bedtime story; and set alarms to wake up in the morning. Parents and guardians have transparency and control over their kids' experiences, with access to a free suite of parental controls through the Parent Dashboard, where they can adjust age settings, review activity, and set bedtime limits. Echo Show 5 Kids comes with a two-year worry-free guarantee and includes one year of Amazon Kids+, a kid-focused subscription with thousands of hours of ad-free and age-appropriate audiobooks, videos, games, and Alexa skills. It also has a mic on/off button and the ability to view and delete voice recordings if and when desired.
JBL Live Pro 2 True Wireless Earbuds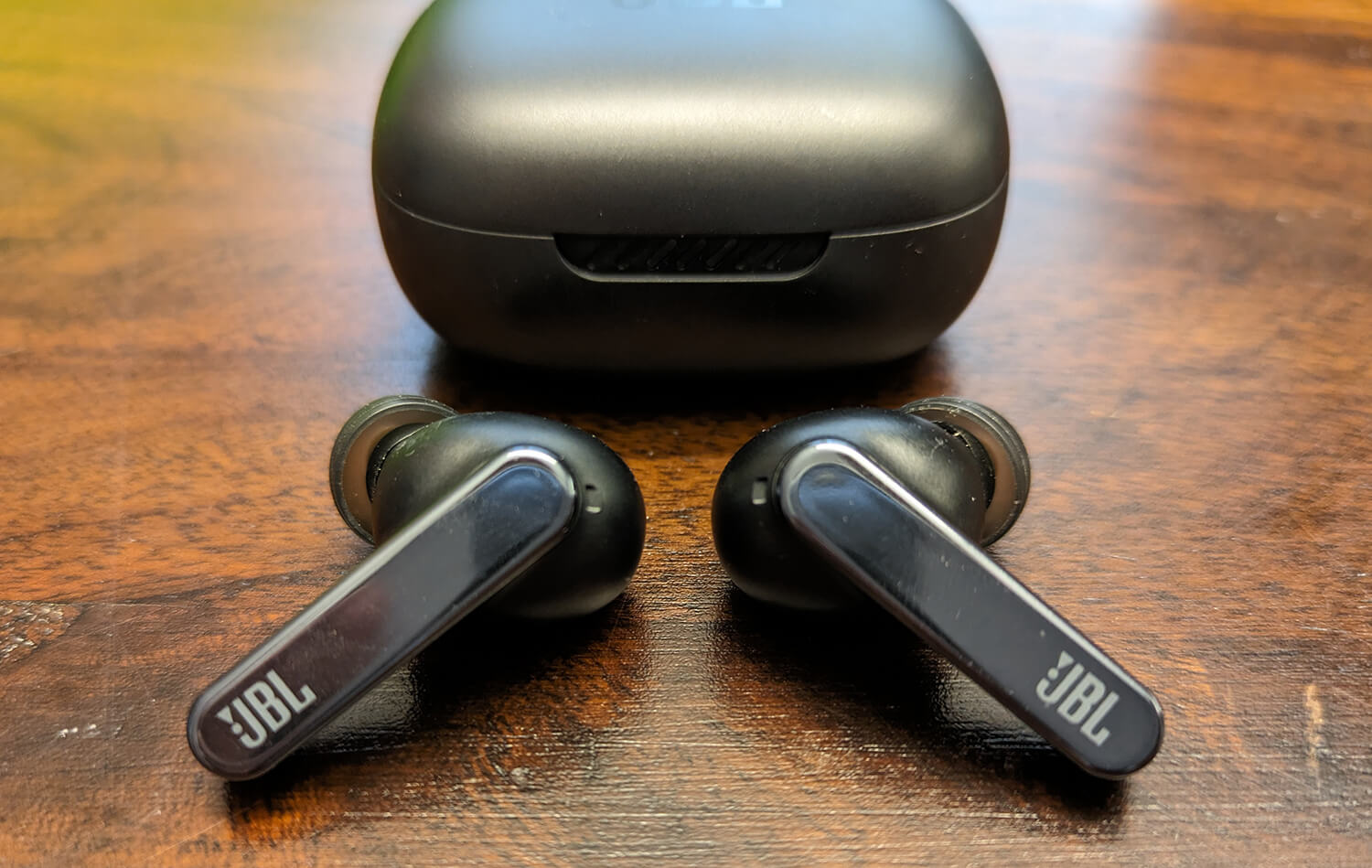 I recently reviewed the JBL Live Pro 2 true wireless earbuds and find them to be a solid and affordable option for students. At about $200, they come with three eartip sizes that are oval shaped to ensure not only a perfect fit but also better comfort and noise isolation when they are trying to study in a bustling student centre or want to meditate or relax with a calming walk. There's a VoiceAware mode so they can still keep in touch with friends and classmates who pop by to say hello or to order their grande latte with an extra shot of expresso en route to the next class. They can connect to two devices at once and easily switch between them and offer the signature, quality JBL sound, whether you're listening to a podcast, on a Zoom call for a virtual class, or pumping tunes. Plus, they're water resistant and offer up to 10 hours of battery life per charge, up to 40 with the included charging case that adds another 30.
Samsung Galaxy Tab S9 Tablet
Multitasking older students will appreciate the Samsung Galaxy Tab S9, the first in the line to offer an IP68 rating for both the tablet and the S Pen that comes included. The line consists of the Galaxy Tab S9 Ultra, Tab S9+, and Tab S9, each of which comes with a Dynamic AMOLED 2x display and Qualcomm Snapdragon 8 Gen 2 for Galaxy processor. The Galaxy Tab S9 Ultra has a 14.6-inch screen while all three models boast HDR10+ and dynamic refresh rate from 60Hz to 120Hz, along with Eye Comfort to reduce eye strain by more than 70% with low blue light and a 16:10 aspect ratio with Vision Booster technology that automatically detects bright lighting conditions and adapts to help keep the display vivid. With 20% larger quad speakers, an AKG speaker system, and Dolby Atmos immersive sound, there's also custom sound options for gaming, listening to music, and more. Use the Smart Book Cover and adjust to either portrait or landscape orientation for hands-free viewing. The flagship Snapdragon 8 Gen 2 for Galaxy processor is the same mobile processor that is in Samsung's latest smartphones. Compared to the Galaxy Tab S8 Series, CPU micro architecture is boosted by 34% and GPU boosted by approximately 41%. The Galaxy Tab S9+ and Galaxy Tab S9 Ultra base storage is also doubled to 256GB. The new two-way heat dissipation is designed to enable better performance over a longer usage period.
The S Pen, meanwhile, offers a pen-on-paper-like experience, and can write in search bars, browsers, and app stores. It also has a new bidirectional charging capability, which allows you to recharge the pen when it is facing either direction in the cradle. You can upgrade to the S Pen Creator Edition for a more comfortable grip with textured material, a wider tilt angle, and two types of pen-tips: a hard type for natural drawing and a soft type for paper-like writing. The Multi Window display can be used to show up to three apps in adjustable windows while Pop-Up View shows floating windows while still showing the full home screen. The Galaxy Tab S9 Series' Book Cover Keyboard helps to simulate a desktop experience with adjustable angles and a backlit keypad. Plus, with DeX Mode, which has an easy-to-follow cursor, flexible window resizing and positioning, and Second Screen capabilities, you can mirror or extend their PC screen to the tablet. They support GoodNotes, Google Meet, and the LumaFusion video editing app along with other popular apps and software for students. The premium Galaxy Tab S9 Series experience is protected and supported by four generations of One UI and Android OS upgrades and by five years of security updates helping to extend the product lifecycle. Pricing ranges from $1,100 for the Galaxy Tab S9 with 128GB storage up to $2,150 for the 1TB Galaxy Tab S9 Ultra, but there are trade-in promotional credits as well, as well as software promotions for a limited time.
Beyerdynamic Space Max Speakerphone
Great for older students who collaborate with other remotely, the Beyerdynamic Space Max speakerphone is a plug-and-play option that might be a bit expensive for younger students at US$399, but could be an ideal option for post-secondary and continuing education students. The two-way speaker system delivers detailed sound with powerful bass and clear highs when listening to speakers as well as other media and music. It also features 360° Smart Mic technology for maximizing speech intelligibility and freedom of movement during calls or meetings with up to six participants. The speakerphone is officially certified for Zoom and compatible with Microsoft Teams, allowing you to start phone calls and virtual or hybrid meetings quickly and easily. It easily connect to laptops, smartphones, and tablets via USB or Bluetooth. Android device pairing is expedited with Google Fast Pair, and the included USB cable and USB-C to USB-A adapter allows for connecting to a multitude of devices. An optional USB WL adapter is available to enhance compatibility between the speakerphone and communication apps. Featuring a matte surface with antibacterial textures, Space Mas has an illuminated LED panel. It is IP64 certified for protection against dust and splashes and has easily replaceable parts for cables, control components, and the battery, if needed. The integrated Kensington lock ensures theft protection, so you can leave the speakerphone in a dorm with peace of mind. With an impressive battery life of up to 25 hours on a single charge with Power Delivery fast-charging, it can also serve as a power bank to charge your smartphone or tablet when needed.
Bell Fibe Student Plans
Bell Fibe is offering special Internet plans exclusively for post-secondary students. In Ontario, students can get Gigabit Fibre 1.5 Internet for as low as $60/mo. for the next 24 months in select areas, while students in Quebec (both new and existing customers) can get the same for as low as $45/mo. In Manitoba, New Brunswick, and Newfoundland, the deal is for Gigabit Fibe 1.5 for $70/mo. and in Nova Scotia and Prince Edward Island, it's Gigabit Fibe 1.5 for $75/mo. Ideal for students living in a shared apartment or house, this will help ensure they get ultra-fast and reliable Internet and can divide the monthly costs among them.
Acer 314 Chromebook
Chromebooks are the laptops of choice for most grade school kids, providing a safe and reliable experience for getting homework done and saving it to the cloud. Most schools provide Chromebooks on loan for kids, but as they get into the older grades, it's valuable to have one of their own they can take to school and use for homework at home. These laptops are great for downtime, too, and this particular Chromebook is one of many that now works with Minecraft Bedrock edition. Kids can download and use the full version of Minecraft for a fee or opt for the Chromebook-ready Minecraft Android Education edition app and enjoy building and playing when they are permitted leisure screen time. The latter requires a school login and it's a pared down version of the paid game. It focuses on topics like reading, math, history, and coding with lessons that follow standard curriculum.
The Acer 314 itself has a sizeable 14-inch screen, fast Intel Celeron processor with 4GB or 8GB RAM and 32GB flash memory, Wi-Fi 5, and a battery that can last for up to 12.5 hours per charge, more than enough for a full school day and a few hours of homework after, plus some extra playtime. It has two USB-C ports, two USB-A ports, and a microSD slot for expanding storage as needed. The ultra-lightweight computer is also durable so it can take the rigours of kids with slippery fingers, able to withstand moderate falls thanks to the shock absorbent bumper.
Onanoff PlayEars+ Wireless Headphones for Kids
Onanoff is known for its line of volume-limiting headphones for kids that are designed to ensure they're listening at safe levels for their sensitive ears, based on recommendations from the World Health Organization. This new pair combines Onanoff's SafeAudio listening technology with adorable designs young children will love. They come designed with ears that resemble a cat, dog, fox, or bear.
Each pair has three audio settings: 94dB for travel, 85dB for regular use, and 75dB for toddlers. A patented StudyMode can help isolate voices from other sounds when kids are on calls and the headband is adjustable to fit different sized heads.
They run for up to 24 hours per charge but also come with a cable so kids can listen in wired mode as well if they forget to charge them. House everything in the included soft travel bag, which can easily fit into a backpack. US$60
Amazon Prime Subscription (with DoorDash Promo)
Set a college or university student up with an Amazon Prime subscription (or access to yours) so they can order items they need (with your permission, of course). The subscription now comes with a one-year DashPass for DoorDash food delivery so they can order in late-night eats when they're burning the midnight oil studying for a big exam or finishing a report. With the DashPass, they get free delivery from participating restaurants and reduced fees on other eligible orders as well as 5% DoorDash credits on pick-up orders and access to special promotions and deals. It's $10/mo. or $99/yr. but Amazon also offers student plans. An annual DoorDash DashPass, meanwhile, is a $120 value, so it's big savings. Plus, they'll get free shipping on ordering school supplies.
Uber Teen Account
Another subscription worth considering is a new Uber Teen Account, which allows parents of older kids to manage their activities. If they're able to travel alone to sports practices, job interviews, after-school trips, or other events with friends, you can ensure they receive a screened and experienced driver, then follow the ride from start to finish. You'll also be able to access audio recordings and make ride checks, contacting the driver if necessary. Teen accounts are available in Western Canada, Quebec, Ontario, and Nova Scotia.
Hisense U68KM ULED TV
Kids setting up their first college dorm will probably make do with a computer screen, even a tablet. But you can do them one better with a small TV. The 55-inch U68 from Hisense, which would be perfect for a shared apartment for second- or third-year students, starts at $800 and offers native 144Hz refresh rate (great for their after-school video gaming sessions) along with high peak brightness. Featuring Quantum Dot Mini-LED technology, it also has Bluetooth so they can connect their phone to listen to music through the TV's speakers, along with Google Assistant.
Satechi Triple Display Docking Station
Post-secondary students studying in a field that requires content creation and creative arts might love the Satechi Triple 4K Display Docking Station. It's a hub with 12 ports for connecting up to three 4K displays. It's universally compatible with any host that supports DisplayLink software and has a USB-A or USB-C port. Other ports include a 1 Gigabit Ethernet Port, three USB 3.0 Ports at 5Gbps, one USB 3.1 Gen 2 Port, and one USB-C 3.1 Gen 2 Port, both at 10Gbps with 7.5W charging. The side host port connection also supports up to 100W pass-through charging for the connected device. The idea is to help eliminate clutter, which any student working in a small space will appreciate. It sells for US$300.
Apple MacBook Air 15-inch
A splurge for a student heading off to college, the new MacBook Air combines the best of both worlds with an ultra-lightweight and compact design but a larger 15-inch screen. It comes with Apple's M2 processor and offers up to 18 hours of battery life, long enough to get a student through a full day of classes and after-school homework. With a six-speaker sound system, fanless design, 1,080p FaceTime HD camera (for calls back home), MagSafe charging, two Thunderbolt ports, headphone jack (for private listening in the dorm when the roommate is there), and macOs Ventura (upgradeable to macOS Sonoma), it will delight any student. Grab it in Midnight, Starlight, Space Grey, or silver starting at $1,599 for education.
Apple iPhone 14 Smartphone
Upgrade their old hand-me-down iPhone to the new iPhone 14 (unless you want to wait for the iPhone 15), which will work flawlessly with all the new features of iOS 17. Many of these features will come in handy for students. For example, there's the new AirDrop feature that allows you to touch two iPhones together to instantly share contact information, photos, and more, perfect for collaborating with classmates. The Journal app will help them keep track of their days, feelings, and experiences. StandBy allows them to use the phone as an alarm clock on the nightstand so they won't miss an early morning class or exam. Live Voicemail transcription will let them glance at the text of a spoken voice message so they can see if there's an emergency or mom is just calling in the middle of class to ask how they're doing.
The Check In feature will give paranoid parents peace-of-mind that a younger student has arrived at a destination, like a birthday party, school trip, or even to school while they're walking by themselves for the first time. You can get them an iPhone 14 now with iOS 17 coming as a software update this Fall, just in time for school.
Targus Cypress Hero Backpack
This is no ordinary backpack: the Targus Cypress Hero backpack comes with built-in Find My Locator technology so you can pinpoint its location if it's lost, stolen, or accidentally left behind somewhere. Made of eco-friendly materials and with a dedicated laptop slot that can accommodate a computer up to 15.6 inches, the US$150 backpack pairs with the Apple Find My app using Low Energy Bluetooth. Fit other school essentials in the main compartment along with a secondary compartment, front quick-stash pocket, and more.
It has adjustable, ergonomic shoulder straps along with a padded back panel so it's comfortable to carry and wear all day. The pass-through trolley strap, meanwhile, means they can bring it along on the next family vacation as well (or if they decided to take a gap year and travel the world!)
Samsung M8 Smart Monitor
Available in a 32-inch size, this monitor offers UHD resolution with 400 nits of brightness, so students will love using it both for schoolwork as well as gaming or even watching videos, with seamless access to the Samsung Gaming Hub and Smart Hub. Available in Warm white, Daylight blue, Sunset pink, or Spring green, it's just 11.39mm thin and comes with a height-adjustable stand with tilt support and the ability to pivot 90°. It has a magnetic and removable camera for video conferencing, Multi View with support for Microsoft 365 and the Browser app in full screen mode to reduce switching between apps.
Mouse and keyboard control functionality has been added to many apps, including SmartThings and Smart Hub, so you can maintain full control while exploring favourite content without needing a remote. When the monitor is on standby mode and detects a registered smartphone through Bluetooth Low Energy (BLE), the screen lights up with your photos, weather, and more at a glance. The monitor resumes standby mode when the smartphone is out of range.
Beats Studio Buds+ True Wireless Earbuds
Surprise them with these teen-friendly true wireless earbuds that feature active noise cancellation (ANC) and transparency mode, IPX4 sweat- and water-resistance, and an up to 36-hour battery life. Plus, it employs a super-cool transparent design that stylish kids who love to be different will appreciate. Selling for $230, they feature acoustic vents for a comfortable, all-day fit and balanced sound, four eartip options for a perfect fit (including an extra-small for petite teens), and an acoustic seal. When paired with an Apple device, you can use "Hey Siri" voice commands, while Android and Chromebook users can leverage Google Fast Pair.
Amazon Echo Pop
A perfect addition to a teen or tween's bedroom or older student's dorm, with a directional speaker that is ideally designed for smaller spaces, the Amazon Echo Pop is the latest mini smart speaker. They can use it as an alarm, music player, speakerphone, smart control hub, and to ask questions about everything from what assignments are due this week (when synced to a calendar) to who was the 15th Prime Minister of Canada? Selling for just $55, it comes in Lavender Bloom, Midnight Teal, Charcoal, or Glacier white, and boasts a cute semi-sphere shape.
Google Pixel 7a Smartphone
For kids who prefer Android, the Google Pixel 7a is one of the more affordable and feature-rich options to consider. With a 6.1-inch display with 90Hz refresh rate, all-day battery, and Google Tensor chip, it's a great option for kids of all ages. It comes with an impressive 8GB RAM so it can keep up with a student's demanding multi-tasking and streaming needs, and it's durable, with both water- and dust-resistance. Take photos with the 64MP main camera and selfies with the 13MP ultra-wide front one, and enjoy features like automatically fixing blurry photos, night shots, magic eraser to remove distracting elements, long exposure for an artsy effect, and more.
It supports wireless charging along with fast charging when kids need to get out and go. And they can use VPN by Google One to protect their online surfing when they're outside of the house. It starts at just $599. (With that said, as noted above, I'd continue to recommend the Pixel 6a as another viable option if you find it for a killer deal).
Blendjet 2 Personal Blender
Perfect for making quick morning smoothies before heading to class, or even bringing along to make mid-day smoothies when they have a packed schedule, the Blendjet 2 personal blender is battery powered and can blend up to 15 drinks before it needs recharging. Its powerful, able to crush ice, frozen fruits and vegetables, and more with your desired liquid. And it's small enough to fit in a backpack. Yes, this was on the list last year. But this year, the company has added the Orbiter Drinking Lid that you can use to drink right from the blender while on the go. It has a twist spout that you simply slide back and forth to drink from. There's even a loop for clipping it to their school backpack. The lid is another $20 or so, but it's worth getting for them.
Kensington Privacy Screen
Students work in all sorts of places, from student centres to local coffee shops, outside in the park, at home, and in class. A Kensington Privacy Screen can keep prying eyes away from their laptops, like when sitting in a classroom or lecture hall. It makes it near impossible for someone to see what's on the screen when looking off-axis. I reviewed the Kensington MagPro Elite Magnetic Privacy Screen and found it effective for protecting my screen from others in a coffee shop. Meanwhile, I was still able to see comfortably through to the screen from both the matte and glossy sides, the former of which is great if you decide to work outside on a sunny day. Plus, it also helps reduce harmful blue light. The one I have for my MacBook Pro is about $65.
Rocketbook Pro and Sticky Notes
I have been using the Rocketbook Pro for months now, and since, I haven't looked back. I have a pile of paper notebooks gathering dust that I don't need anymore. Not only is it good for the planet, which environmentally conscious students will appreciate, it's also super convenient. Slot it into the backpack and jot down notes, work out math problems, brainstorm ideas, and more using the included (or any) Pilot FriXion pen. When you're done with it, wipe it clean using the included microfibre cloth. Or if you want to keep it, you can snap a photo using the Rocketbook app to make a digital scan to save to your favourite cloud service, e-mail, or other place online. You can even transcribe your handwritten text into digital text.
Combine this with the new Rocketbook reusable Sticky Notes that work with the same pen and can be stuck to all sorts of documents. Use them to dog-ear pages in a textbook without having to fold them or use throwaway notes. Leave messages from family members or roommates, then remove, erase, and re-use.
The letter size Rocketbook Pro is $60 and the Sticky Notes Starter Kit is US$24 for a stack of 18 and a storage case, Pilot FriXion pen and microfibre towel.
Sonos Era 100 Wireless Speaker
The Sonos Era 100 wireless speaker is the perfect speaker for a dorm, first apartment, or a child's room. It's a smart speaker they can use to ask queries of Amazon Alexa, play music, enhance audio for streaming movies and TV shows, and more. With the convenient volume slider on the top and the Sonos app for control (or voice), it offers deep bass and a rich stereo experience, even with just a single speaker. Plus, it offers Wi-Fi and Bluetooth as well as in-line connectivity for connecting things like a turntable. Compact and powerful, the Sonos Era 100 is also affordable at just $319.
LG Gram Laptop
If you live in the Windows world, get them a new LG Gram laptop, which is ultra-lightweight and compact so they can easily carry one from class to class. They also offer long battery life and have new features to enhance speed. This laptop line also boasts a 13th Gen Intel Core processor, LPDDR5 6000 MHz RAM, and upgraded cooling system, and models have received MIL-STD-810H military durability test certification. There's a 14-, 15-, 16-, and 17-inch model in the line, each with varying specs and customization and upgrade options. There are also 2-in-1 models for students who might want to use it in tablet form factor or tented on a table as well. Pricing starts at $1,750.
Sennheiser MKE 200 Directional Camera Microphone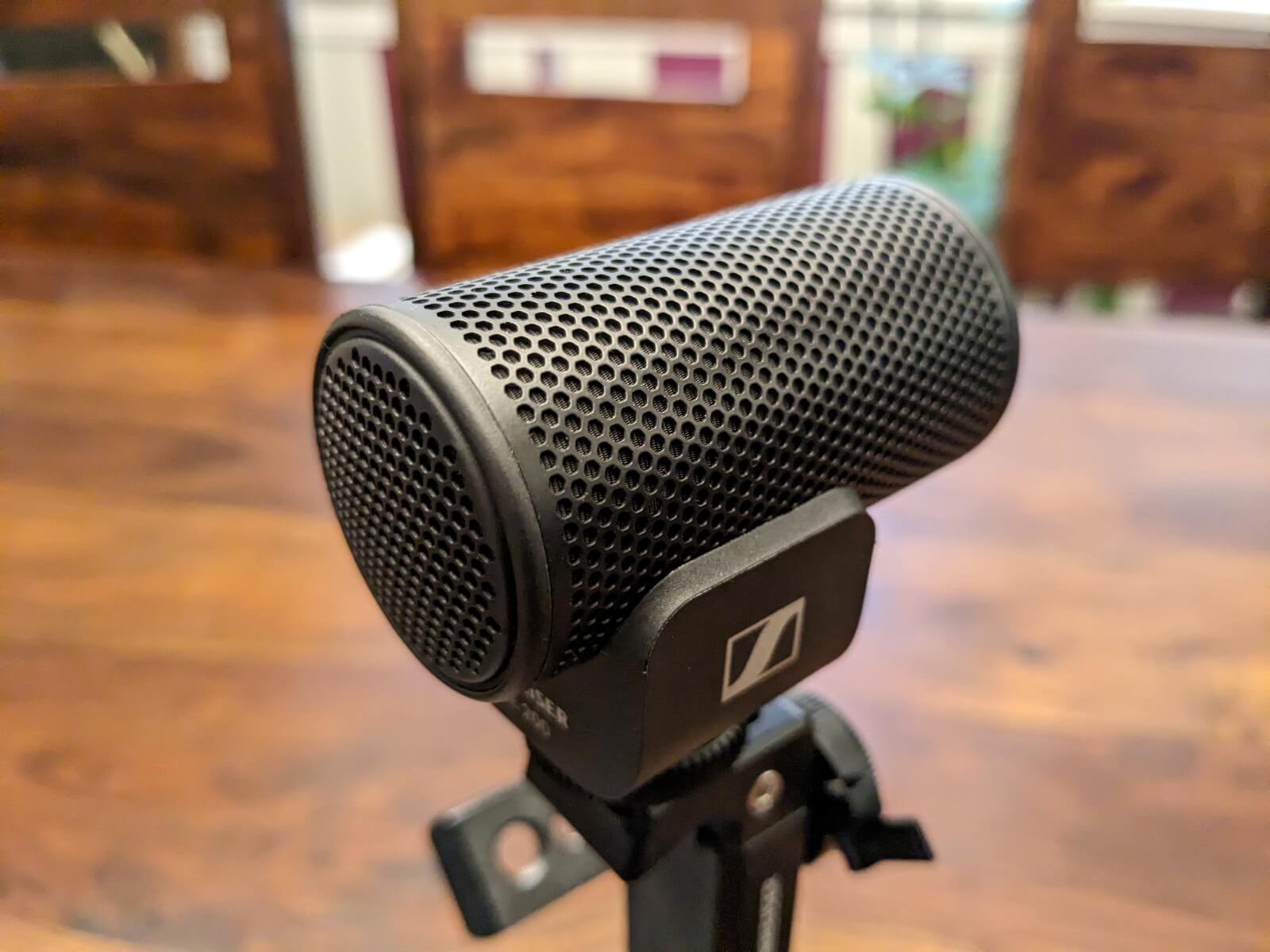 If they will be shooting videos for school projects, they will get good use out of this portable directional camera microphone, that offers enhanced sound with a camera or smartphone. It comes with 3.5mm TRS and TRRS coiled cables to connect directly to the recording device as well as a standard cold shoe mount, along with a smartphone clamp and Manfrotto PIXI Mini tripod.
The mic doesn't require batteries and offers windscreen protection when they're filming footage outside. There's also a built-in shock mount to help reduce noise while they're holding it in hand. They'll get more presence with their voice along with better focus and the rejection of unwanted background noises. If they love recording social media videos, they'll appreciate this for personal use as well. At just $99, it's a no-brainer gift for any student who records video.
Kobo Elipsa 2E eReader
An eReader is a great gift for a student who can download all the relevant textbook materials they need (if available) and access them from one simple device without having to drain their laptop or phone battery. They can keep this eReader beside them while working away on the computer at the same time without needing a split screen. The battery lasts for weeks and will come in handy for high school students who need to complete those dreaded book reports as well, catching up on all those classic novels.
The eReader comes with a 10.3-inch glare-free E-Ink touchscreen with ComfortLight Pro to reduce blue light and eyestrain (another benefit versus using a laptop or smartphone all the time), and even comes bundled with the Kobo Stylus 2. Kobo Stylus 2. Yes, they can also use the eReader as a digital notebook to jot down notes they can later export to a cloud service like Dropbox or, coming soon, Google Drive.
It has 32GB of storage for holding thousands of books, along with built-in speakers and Bluetooth for listening to audiobooks as well, paired with wireless headphones. Grab it for $500 and consider getting them a SleepCover as well to go with it so it opens like a book.
Apple Watch Series 8 Smartwatch
I have been singing the praises of Apple Watch Series 8 for months now since I have been using one. I switched over from Fitbit after numerous changes with the latter had me curious to finally try something new. And the decision has paid off in spades. Any student would love not only the fitness aspects of the Watch but also the notifications, apps, and ability to use it to keep on top of calendars, deadlines, and appointments, right from their wrist. For high school and college aged students, they can connect a debit or credit card via Apple Wallet and pay for food, snacks, and other items via compatible terminals. It starts at $629 and they'll need an iPhone to pair it with.
Samsung Galaxy A54 5G Smartphone
For younger kids who are getting their first smartphone, the Samsung Galaxy A54 5G is a model that won't break the bank at just $589 but still provides premium features. With a 6.4-inch Super AMOLED screen with good visibility outdoors, there's also an enhanced Vision Booster and 120Hz refresh rate to keep up with their demanding needs, from streaming to gaming. They can use it to take awesome photos, too, leveraging the 32MP front camera, 50MP main camera, 5MP macro camera, and 12MP ultra-wide camera. With Samsung Knox, all their important personal files and details are kept secure.
The phone comes with a six-month trial of Microsoft 365 Basic with 100GB cloud storage, ad-free secure e-mail, and access to Microsoft Support. You also get up to two months free of YouTube Premium.
Fujifilm Instax Square SQ40 Instant Camera
Perfect for students, the Fujifilm Square Instax instant camera takes instant prints from your wirelessly connected smartphone and delivers them in an Instagram-friendly square size. Using the new Sunset instant film that comes with different borders, the SQ40 has an Automatic Exposure function that can automatically sense the level of ambient light when the shutter button is pressed. It optimizes the shutter speed and flash output according to the scene. Kids can also activate Selfie Mode to take selfies and close-up shots by simply twisting the lens after powering the SQ40 on.
The SQ40 is $190 and the instant film will sell for $17 for each 10-sheet pack, so you'll want to grab a few packs to go with it so they can get started right out of the box.
Austere V11 Series Power 4-Outlet Power Brick
Help them keep all their gadgets powered up with this four-outlet power brick, which has Omniport USB, 45W USB-C PD and 20W USB-C PD ports, and overcurrent protection to keep everything safely charged without overloading the outlet. They can use it to charge everything from a laptop to a tablet, smartphone, wireless earbuds, smartwatch, and more, all at the same time. Flameless MOV protection provides peace-of-mind that a power surge won't cause a fire. It's also sleek in design, perfect for the bedroom or dorm. US$130.
OnePlus Nord N30 5G Smartphone
An affordable smartphone for a student, the OnePlus Nord N30 5G has a 5,000mAh battery so it can recharge up to 80% in just half an hour. With an impressive 108MP main camera, 16MP front camera, and 2MP depth-assist camera, it has a 6.72-inch 120Hz display, Qualcomm Snapdragon 695 5G chipset, and up to 8G RAM. The OxygenOS 13.1 is complemented by a dual-speaker system with volume that can be increased up to 200% (don't worry, it also has a 3.5mm headphone jack). Kids will love the Game Focus Mode to helping reduce lag during intense gaming sessions. The best part? It's just $380 outright, making it the perfect first phone for a grade school child who's old enough (and responsible enough) to get one.